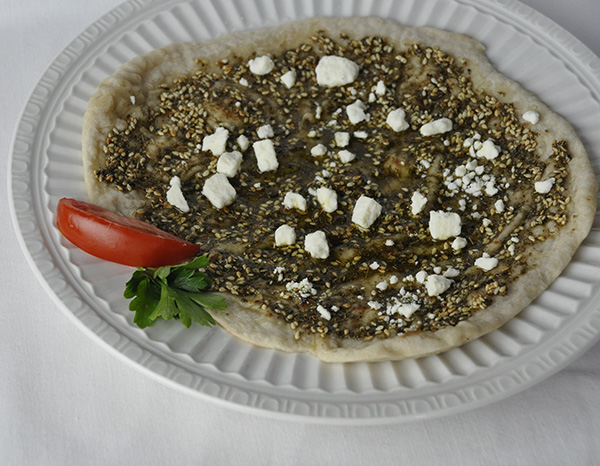 Zaatar is the bitter herbs eaten by the Israelites on their flight from Egypt. Zaatar is the Arabic term for thyme and the generic term for a spice blend of thyme, sumac (generally unavailable in the United States), toasted sesame seeds and salt. Zaatar is most often rolled onto Shanklish (an tangy artisan Lebanese cheese),
[
Get Full Recipe
]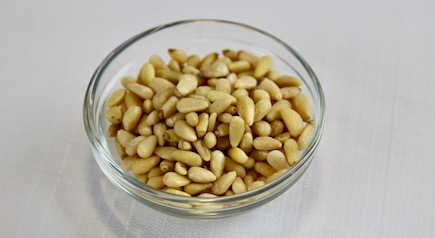 Pine Nut Sauce (Taratoor bi Snoobar) 1 Garlic clove 1 t Salt 2 Slices white bread -crusts removed and cubed 2 cups Pine Nuts 1⁄4 t Cayenne Pepper Juice of 2 lemons 1 T Olive oil Cover the bread crumbs with warm water for 10 minutes. Squeeze out the excess water. Put Pine Nuts, moistened
[
Get Full Recipe
]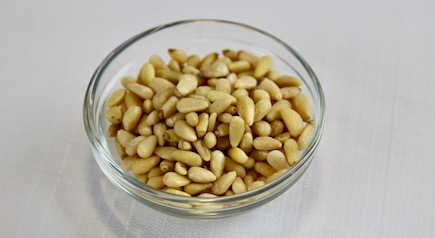 2/3 Cup Basil 1/3 Cup Grated Parmesan Cheese 1⁄2 Cup Olive Oil 2 T Pine nuts 1⁄2 t Salt 1 clove of Garlic Place all ingredients in a blender, cover and blend on high until sauce is smooth and thoroughly mixed.
[
Get Full Recipe
]