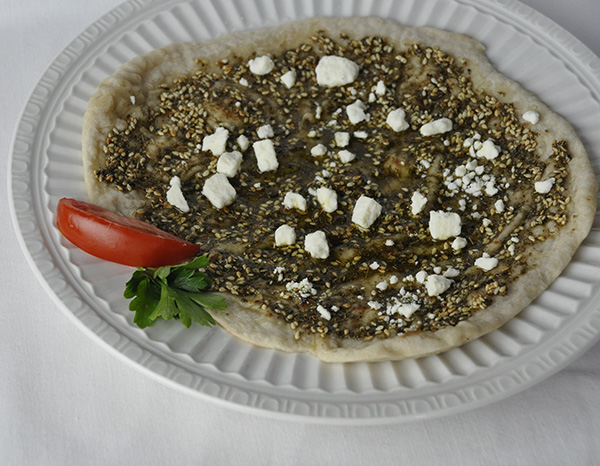 Zaatar Serving Suggestions
Zaatar is the bitter herbs eaten by the Israelites on their flight from Egypt. Zaatar is the Arabic term for thyme and the generic term for a spice blend of thyme, sumac (generally unavailable in the United States), toasted sesame seeds and salt.
Zaatar is most often rolled onto Shanklish (an tangy artisan Lebanese cheese), but don't miss the opportunity to use it on everything else.